1 MILLION
Syrian Refugees in Lebanon
[HELP US HELP THEM]
Support Syrian Refugees in Lebanon
There are over one million Syrian refugees in Lebanon.
Lebanon is the 3rd top refugee hosting country (unhcr.org)
70 % of Syrian families live below the poverty line on less than USD 3.84 per person a day (unhcr.org)
Since 2011, the conflict has affected 80 % of Syrian children - 8.4 million lives (unicef.org)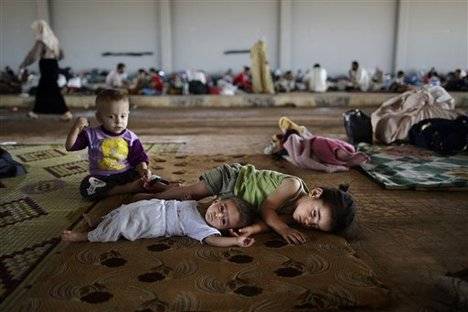 Child maltreatment is a significant public health and social problem in Lebanon. In addition, organizational annual reports have shown that more than half of the abused children are Syrian (himaya.org). In fact, Syrian refugees children are more likely to encounter emotional, mental, physical, and sexual abuse. To support this cause, Creations For a Cause will partnership with Himaya by contributing and supporting their newest program, a Resilience center that offers protection & assistance to minors subject to abuse. Himaya is a leading non-governmental organization that ensures child protection and advocates for child abuse in Lebanon.
By supporting the resilience centers through funding & financial assistance, we are advocating for the children's personal, social, and familial well being; and we are also supporting initiatives that promote healthy child development by decreasing and preventing risk of severe mental health issues in adulthood.
Syrian refugees in Lebanon have been displaced from their home, many of which are children & families living day-to-day to survive. They struggle on a daily basis since they have little to no financial resources. According to reports and evaluation research, what these vulnerable families most need is "Cash assistance". By mobilizing this relief operation, Creations For a Cause will financially assist Syrian families, who can use the cash to have access to food, water, winter clothing, medicine, and education.
Cash-based interventions also increase the refugees' active contribution in local economy, and it decreases chances of using harmful or illegal strategies such as child labour, survival sex, and forced marriage.
10% of our proceeds will go to one of our great causes!